One!  It feels so monumental when your baby turns one.  You are moving from the baby stage into the toddler years and more and more independence.  When this blue eyed babe turned one we photographed her and her family in one of their favorite spots in the Gallatin Valley .  Mom always does an amazing job coordinating her girls' outfits for portrait photography.  She picks 2 – 3 colors and makes sure each person is wearing 1, 2 or all 3 of the colors.  Nobody matches but they all coordinate wonderfully.  If you ever need help planning your session outfits please don't hesitate to ask for advice or a little help.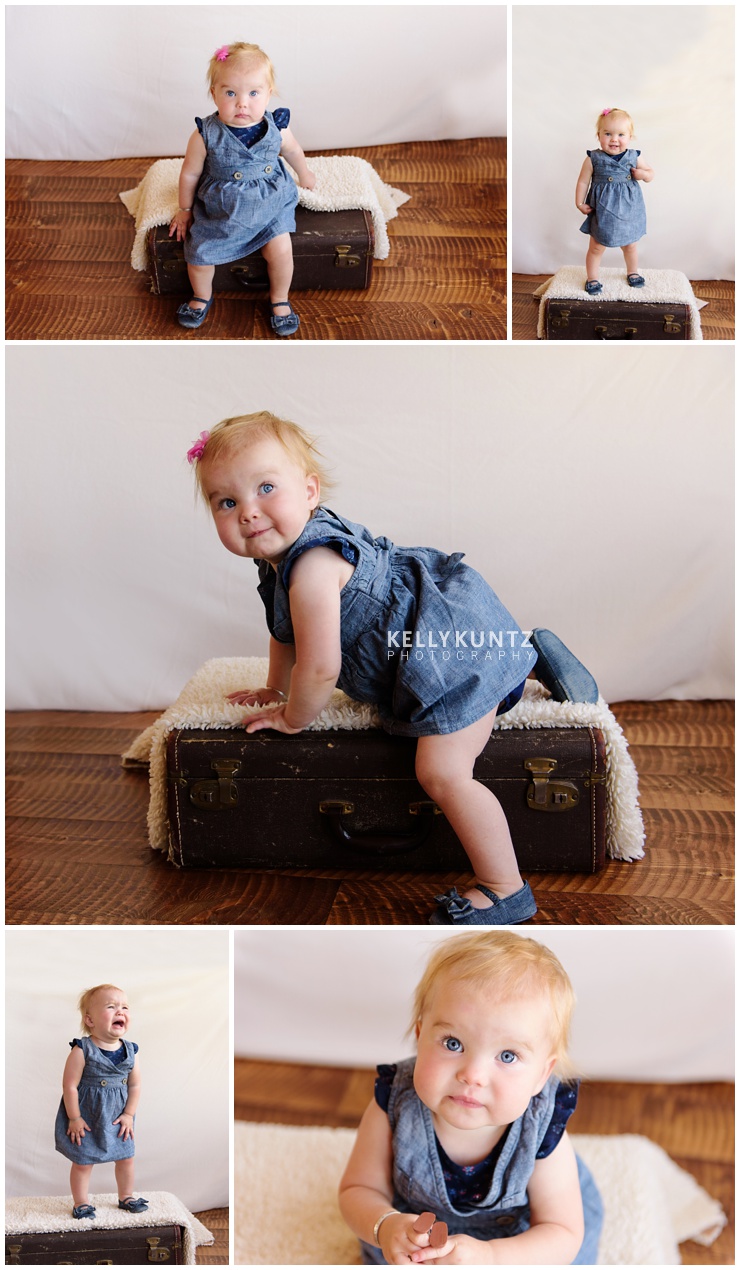 To really show how much she has grown this year her mom picked out this vintage suitcase that we used at each of her sessions.  Newborn, 6 months and 1 year.  I love this tradition with this client.  We have photographed all three of her daughters on their own suitcases and the 9 canvases make a pretty amazing gallery in their home.
Kelly Kuntz Photography specializing in portrait photography is located in Bozeman, MT contact Kelly Kuntz for more information and to schedule your family photo session.