Raise your hand if it's your birthday!  (Or if your birthday was 3 months ago ;-))  Miss K invited me out the week of her birthday to capture her sweet spunky attitude and watch her eat some cake for the first time!  Her mama did such a wonderful job planning her photography session.  She had a lot of little details like her heels and pearls from her wedding day, a banner from her newborn session and more.  The session was really so much fun.  When it was time to dive into her cake she was a bit hesitant and then had a little wrestling match with it.  In the true spirit of the cake smash she made a good mess with a little coaxing from mama.  After a bath and a nap we bundled up and headed out into the frigid winter weather (quite unlike the weather Bozeman is currently experiencing) for a few Christmas card pictures.  
This weekend I was going through some boxes and found one of the first pictures I had taken of Miss K's daddy in Bozeman High School photo class seventeen years ago!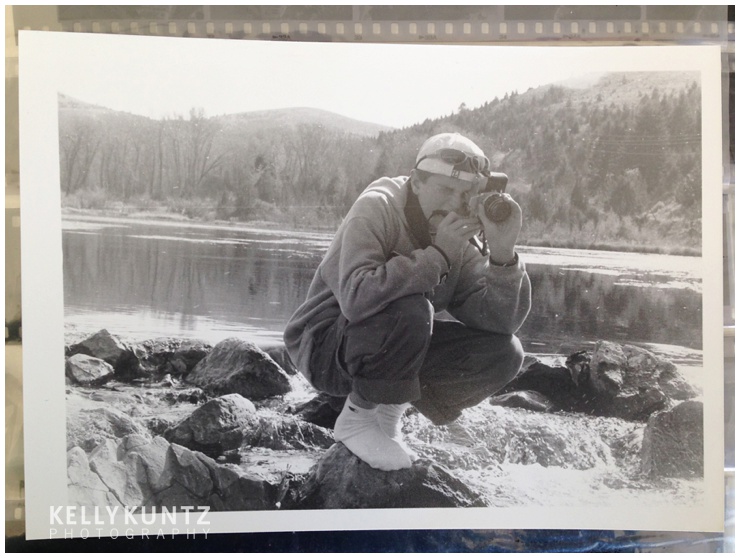 Kelly Kuntz is a baby and family photographer in Bozeman, MT contact Kelly Kuntz Photography for more information about Bozeman cake smash photography.